Hey ladies and gents…I am currently planning out my stock for this coming winter. As many of you are aware, I take part in a large craft show around Christmas time and I am going to be preparing all summer for it. This is where YOU come in! I would love opinions on what items I should keep in stock and what items you would like for me to make! please take a look at the info below and then leave a comment with your opinions, name and email address. Three of you readers will win a fun mod sun hat just for helping me out! Feel free to let friends and family know about this…the more opinions I get, the better!
Fleece winter hats
last year I made the following styles of winter hats: Narwhal, dragon, unicorn, fox, apple and kitty. (see pics below)
Now, I would like to offer 6-8 varieties of hats….preferrably 6 but I think I can handle 8 if I am in love with more ideas. Here is what my sales from last year has told me: narwhals, unicorns and dragons are KEEPERS! they sold so well! Foxes, kitties….not so much. Apples were quite popular and a nice unisex option so I think it is a keeper.  Here are some ideas of other hats I would like to offer….let me know what strikes ya! (see sketches below)
strawberries (hot pink with a green stem and yellow seeds)
upside down ice cream cones with kawaii faces (as if someone plopped an ice cream on your head and the cone was pointing up.
a simple fashionable girls hat with fabric flowers adorning one side
a simple boys hat with lightening bolts on either side
Hooded sweatshirts
After making Penelope's birthday unicorn sweatshirt, I fell in love. I would like to make some for the show…I'm thinking a unicorn for sure…but not in white since kids are messy. So I would like to know what color you would prefer! I was leaning towards purple….. and then for boys I was thinking a dragon sweatshirt with wings like the unicorn? or should I do a boy version of the unicorn like in blues? thoughts?
Plush Toys
I have been meaning to make some plush toys to sell at the show as well. It will not be the focus of my booth by any means, but just a few to see how people react to them. People seem to love my rip apart zombie…so i was debating on that. I also love how Penelope's pony plush came out and I thought I could change it up to make some super cute kawaii deer?  I have also made some weird ones for my family like Cthulu…..so what would you like to see for plush? Should I keep it simple and just do zombies? or would you like to see something cutesy too?

Halloween Costumes
I'll be making some Halloween costumes too! Not for the winter show, but for Halloween, obviously, and I'll need to make them through the summer in order to stock up the boutique I sell at as well as my Etsy shop which blew up with orders for costumes last year. Last fall I did foxes and owls. The owls sold okay (I think people are tired of owls…so am I) so I won't be doing those again, just going to clearance out the two I have left and do them on custom request along with anything else people dream up.  The foxes sold VERY well so I think I should totally do those again! I also had made a cute strawberry costume for a friend and I love how it came out! I was debating on those…..I was also thinking a squirrel? full narwhal costume? unicorns are so available at the stores now at Halloween so I probably wouldn't bother with that…and no licensed character suggestions please! so have at it….what costumes would you like to see? I probably won't have much time to make more than 2 or three varieties. Fox…strawberry? squirrel? something else?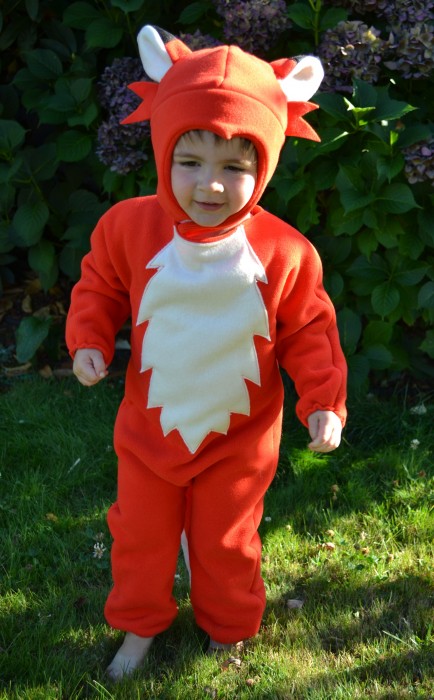 I really appreciate all of your input! thanks so much and I'll contact the winners of the hats a week from now =)