I am so excited to put out the new pattern I have been working on! My daughter started preschool last week so I now have two days a week to get a little more work done. I pushed through yesterday and finished up the tutorial for my newest pattern:
Whimsical Creatures Nursing Pillow Cover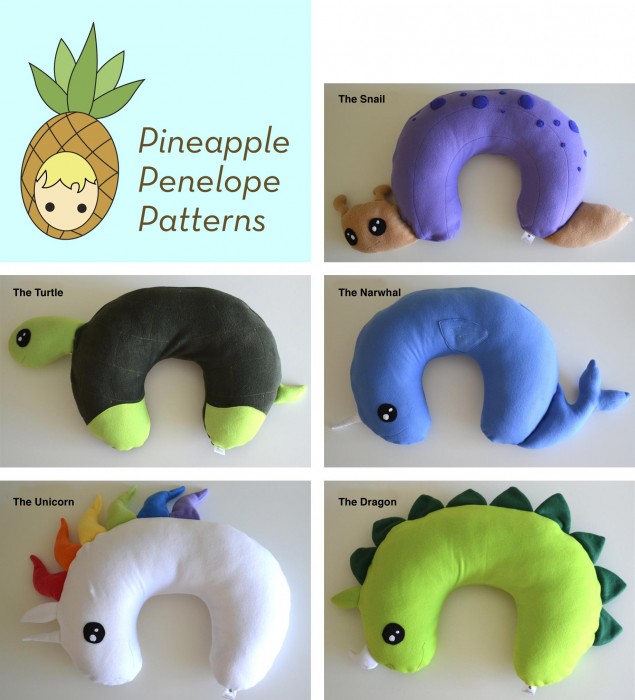 In this pack you will receive the basic nursing pillow cover (aka Boppy cover) pattern as well as five separate patterns for each Whimsical Creature. A step-by-step picture tutorial shows you how to create each of the five options:
The Turtle
The Snail
The Narwhal
The Unicorn
The Dragon
In addition to the above I have also provided two pages of tips for sewing with fleece fabric.  This pattern is super fun to make and a wonderful gift for things such as baby showers, or to turn your old Boppy pillow into a fun creature for your toddler or older child to snuggle up on.  You can find the pattern at my online shop, Pineapplepenelope.  I will also be putting the Tasty Treats Nursing Pillow Cover pattern on sale to celebrate the new addition to the pattern family! Happy sewing!