Tomorrow I am volunteering in the preschool class again and it is my turn to bring in the "fruit" snack. After much thought I decided upon these cute little snail mandarin oranges. They're perfect for little ones, being that they are just the right size, contain no seeds and are super easy to peel! Plus, anything to help ward off the flu and cold bugs that are going around this time of year ;)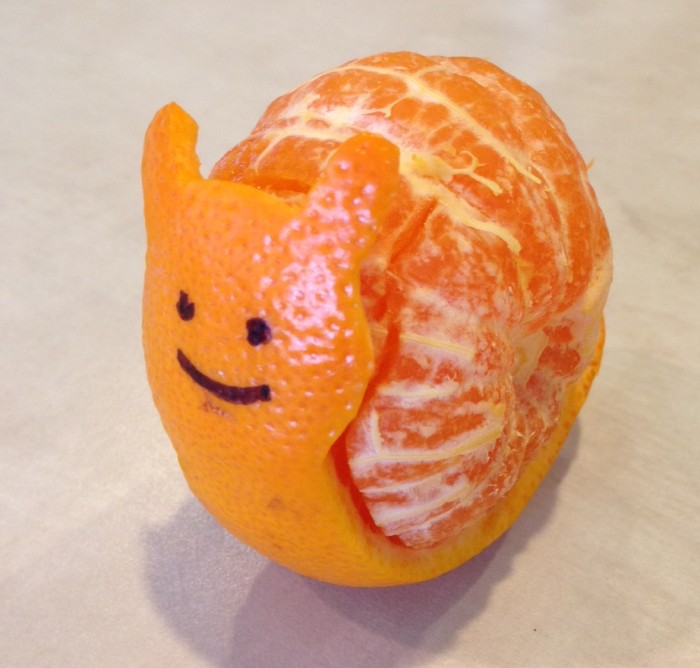 They are super simple to make! All you need is:
exacto craft knife
sharpie marker
bag of mandarin oranges
The "How To"
First you will use your exacto knife to cut out the shape of the snail body. I just eyed it but you can draw it on with a sharpie ahead of time then cut if that is easier for you. Be sure not to cut too deeply or they will be a juicy mess!
Once you have finished your cutting, carefully peel off all the excess peel that is NOT part of the snail body you just created.
Carefully peel back the tail and the head to give your snail a bit more character.
Lastly, draw a cute little face!