Today was Penelope's first day of preschool. I can't believe my little girl is growing up so darn fast!  To get ready for her big day, she and I headed to Joann Fabrics where she picked out three fabrics for me to use in her first day of school outfit. She sure threw me for a loop when she picked out a huge brown and white polka dotted print, a brown on black realistic horse print and a pale pink with sparkly mini dots.  I strategically placed the horses in a middle panel and used The Maggie Mae Tunic pattern from Scwin and Schwin Designs. I really wanted to design her something from scratch but this is my busiest work time of the year so I had to settle for someone else's adorable pattern.
We woke up bright and early and I made a special breakfast of horse pancakes for my little cowgirl.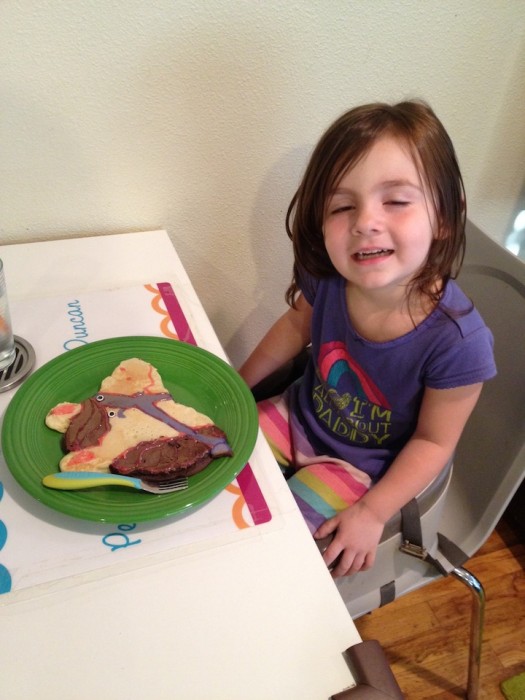 We then got her all ready in her first day of school outfit (complete with cowgirl boots, of course) and headed out the door for her first day!
As soon as we walked in to the classroom, Penelope started searching for all the horse toys…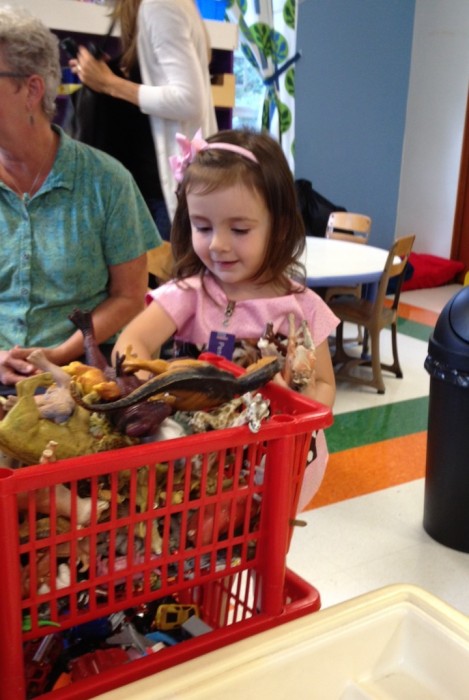 I headed home to work on some Halloween Costume orders…the time flew right by and then it was time to pick her up.  I got there and she ran to me smiling, ready to show me the pictures she worked on in class.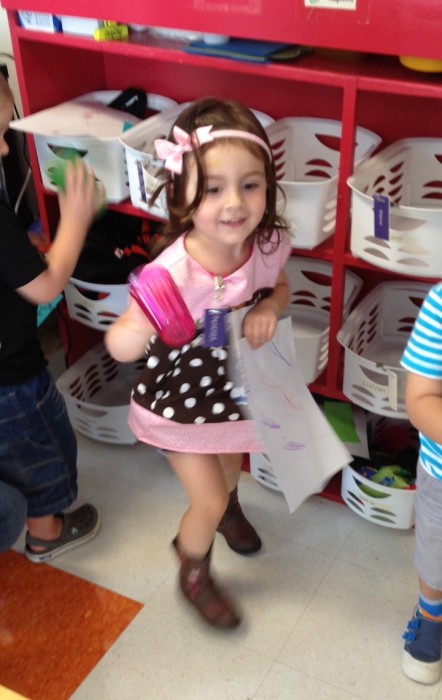 After giving her new friends some hugs goodbye, we headed out for some mama/daughter Frozen Yogurt to chat about her first day!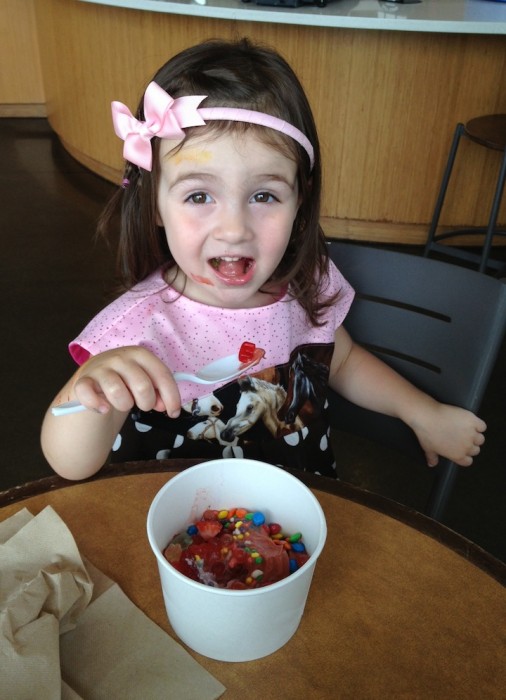 She is excited to go to her next day of preschool.  It's such a wonderful school, close to our home and I love that once in a while I get to be in the classroom with her. I'm thinking I'm going to be quite the productive mama when she is in school and I'm looking forward to all the fun stories, future play dates and all that comes along with a school aged kiddo. <3